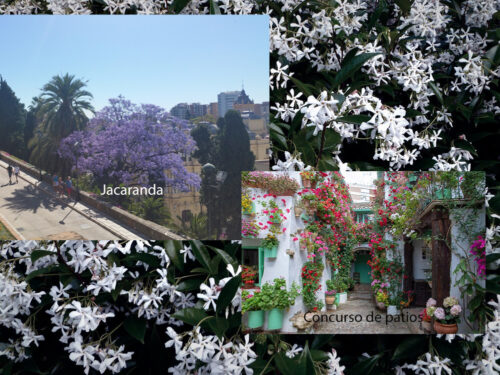 Whereas we're still waiting for spring to arrive properly here in north-western Europe, the fruit trees in Spain are already in full bloom. In Murcia, almond trees, apricots and cherry trees start to bloom in February. The Murcia region has lots of fruit trees and their beauty is overwhelming when they are in blossom.
It is warmer in Spain than here, which is why spring always starts a little earlier. If you want to see the trees and shrubs in flower and to smell the delicious jasmine, early spring – from February to May – is a wonderful time to visit the country.
Dutch flamenco guitarist Erik Vaarzon Morel has a special affinity with jasmine:
"In the early eighties a Dutch boy arrived in the deepest South of Spain. In the dazzling light of Andalusia he found his way along very dry paths. The alleys and cafes of Seville became his home, flamenco his language. Once back he saw the beauty of the frozen reed borders on the Dutch horizon and knew: I am a water carrier. I will sprinkle the cork oaks of the Andalusian plain with my guitar music, let the jasmine trees bloom and take the Spanish warmth back to my land under the sea." (https://vaarzonmorel.com/biografie.html)
The breathtakingly beautiful lilac-purple Jacaranda trees flower a little later, usually in May. They are in abundance in the south of Spain, around Malagá.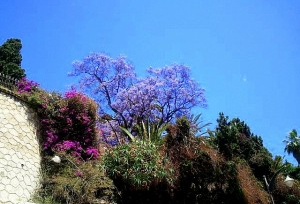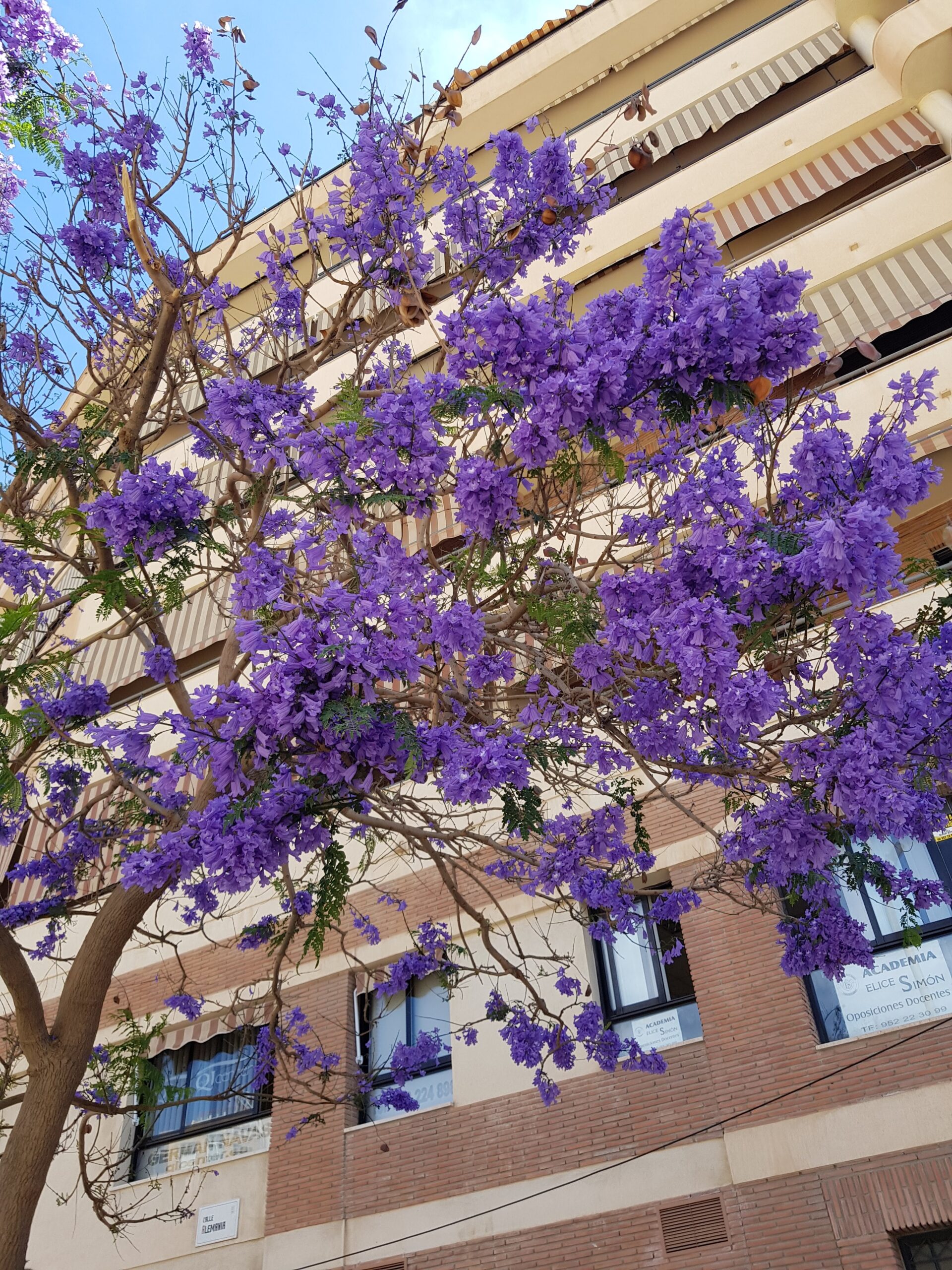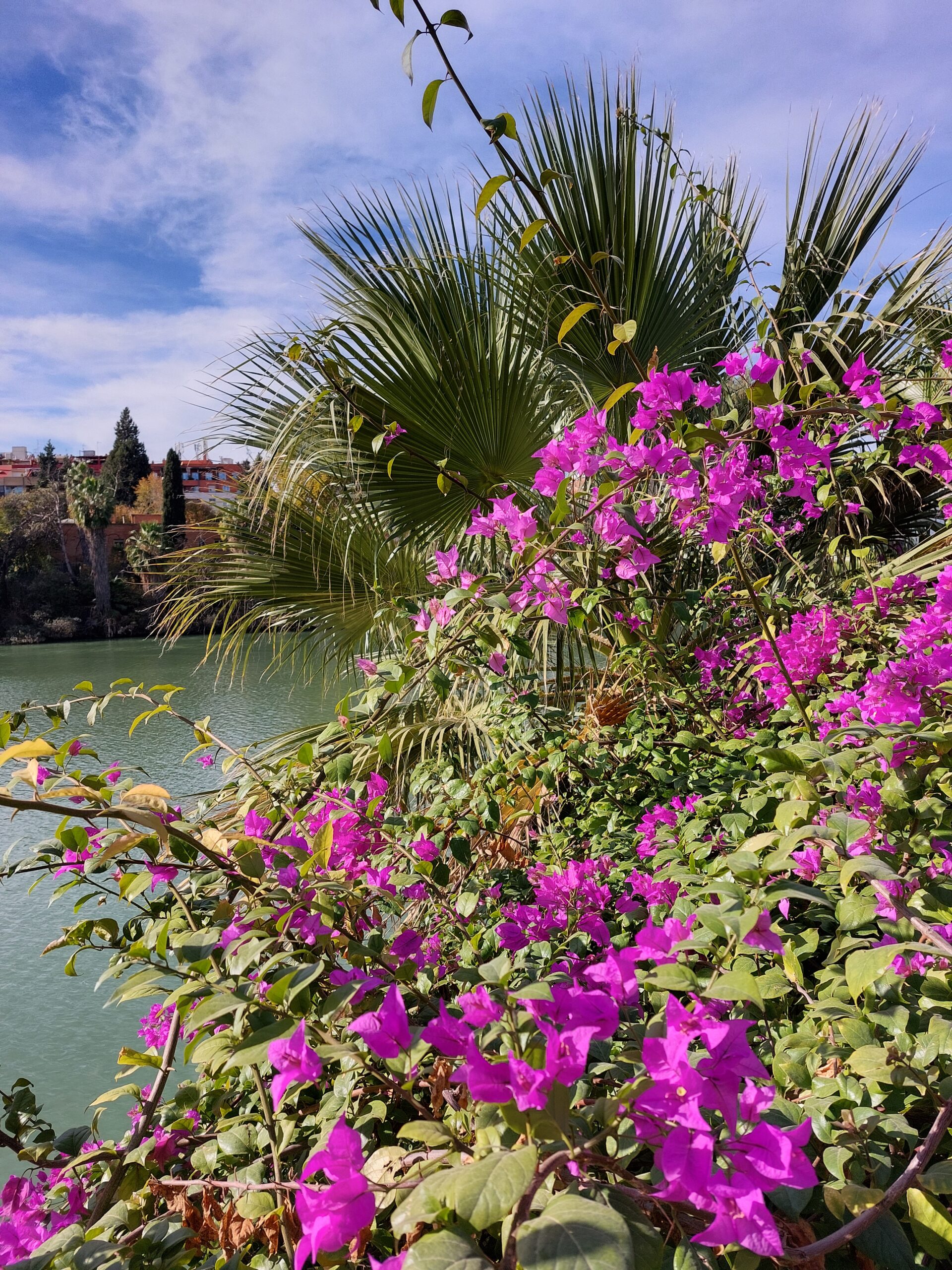 El concurso de patios
The region of Córdoba looks beautiful too at the beginning of May because of el concurso de los patios. Take a look at this website.
El concurso de los patios or the 'Festival of the Patios' is a competition traditionally held in Córdoba in the south of Spain in the month of May. Many patios in the old city centre are exquisitely decorated with flowers and are open to the public. The patios are judged on their beauty. This tradition has been declared an Intangible Heritage of Humanity by UNESCO. Part 0: Soy Don Toro contains a song about the beautiful patios. The children learn to sing it while dancing and skipping to the rhythm. You can join in by learn this skipping song for in the school playground.