"Botellones a pesar de todo" was the headline of an article in El País last week. The other major Spanish newspaper, El Mundo, also highlighted the huge (30%) increase in botellones this summer. Botellones are gatherings organised in public spaces such as a park or on the beach by a group of young people who want to meet up. They bring their own food and drinks, making it a relatively cheap way of getting together for a good time. A macrobotellón can result in a gathering of more than a thousand people. In principle, botellones have been banned for a number of years and are being monitored more strictly during the current crisis.
In Madrid, the local government has once again become extra vigilant about banning botellones due to the increase in coronavirus infections. But life is not easy for the young people of Madrid. They are used to having street parties in the summer, and often only after midnight because the temperature in Madrid during the day can reach above 40 °C, and it doesn't cool down until the middle of the night. A well-known phrase in Spain is las Noches Madrileñas, meaning lively activities that can last all night long. When it's hot, people sleep during the day instead.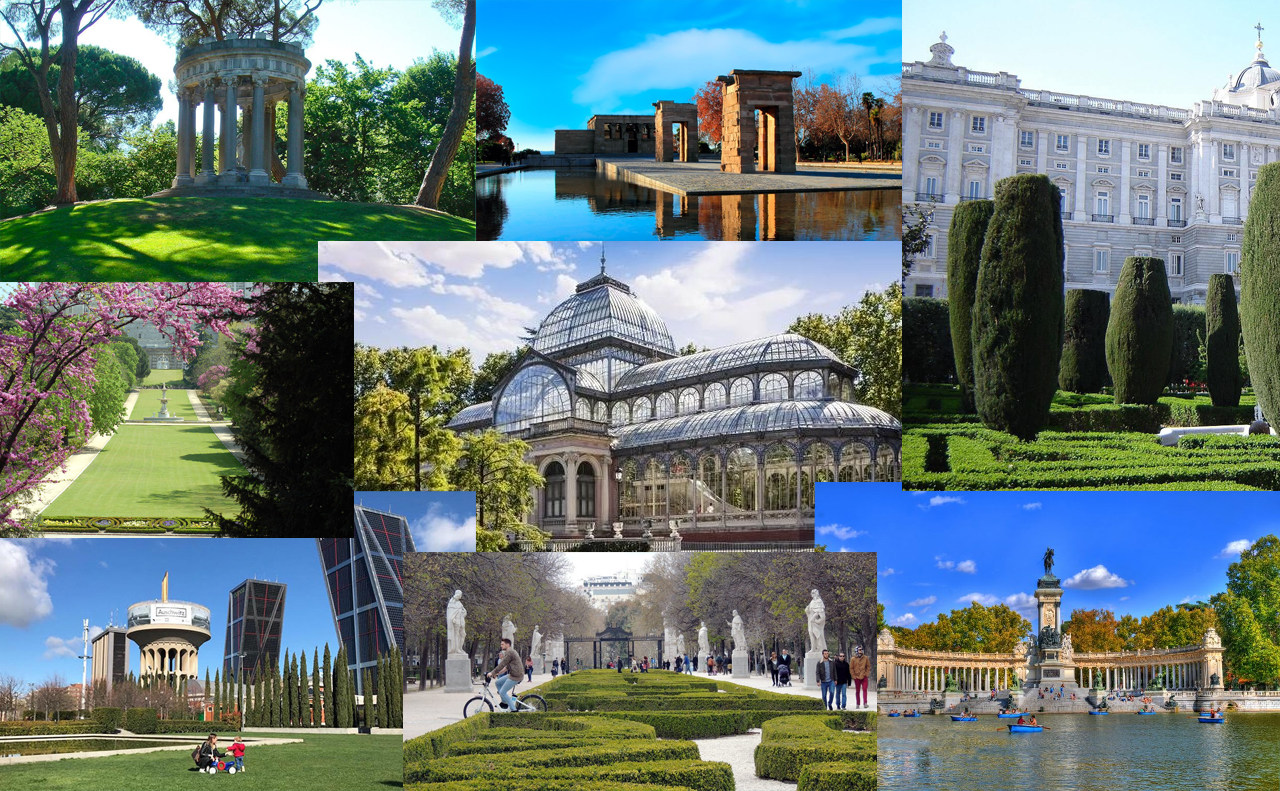 (8 of the 3,000 beautiful parks in Madrid)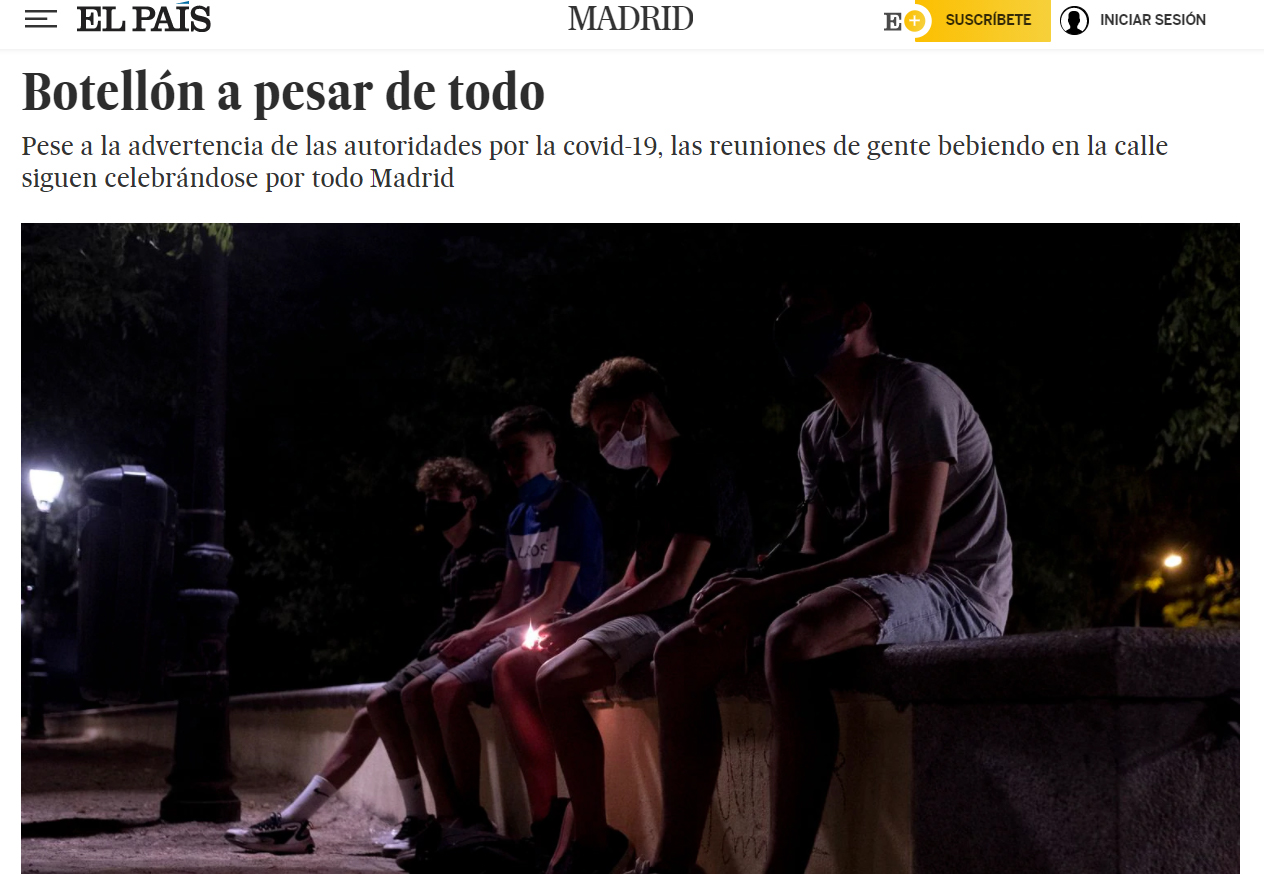 But the whopping 30% increase in botellones despite the ban also touches on another problem in the Spanish capital and beyond: unemployment. In Spain, youth unemployment is at nearly 40%, 2.5 times higher than the European average, and has been exacerbated by the crisis. So Madrid is caught up in a vicious circle; the big city has attracted many members of the younger generation to find work and friends, but has now become unattractive due to unemployment and a lack of future prospects. Many local young people have little money to spend, and the botellones seemed to be an answer to their problems for a while, but unfortunately the problems are now actually worsening because the virus is resurging and putting everyday life in the whole of Madrid at risk.
Since 1 September, Madrid's 3,000 parks (I never knew the city had so many!) have been closed to curb the botellones (according to El Mundo). My thoughts are with the young people and everyone else in Madrid.
Spanish music, movies and series
If you feel like retreating and wallowing in a relaxed Spanish ambiance, look up these artists on YouTube, Spotify or other music channel:
Rafael Riqueni
Fuel Fandango
Album of Buika
El Sebas de la Calle
Flamenco sin fronteras
Luzazul
Pedro Luis Ferrer
If you prefer to watch an atmospheric Spanish film or series, check out these latest releases:
On TV (e.g. Netflix):

Velvet, a romantic Spanish series about a fashion house in the 1950s
El embarcadero (The Pier), a drama series about the double life of the main character, Oscar.

ARTHOUSE FILMS:

Mi vida with Loes Luca in the lead role. The film is partly set in the beautiful coastal town of Cádiz.
Ema by director Pablo Larraín starring Gael García Bernal. It is about guilt, love and hope.
La odisea de los Giles won a Goya in the Best Ibero-American Film category. It is engaging and comical about the resilience of the common man and woman.
O que arde (Fire will come) is a Galician-spoken film by director Oliver Laxe. The film won the 2019 Jury Prize at the Cannes Film Festival.
Madre is a psychological thriller by Rodrigo Sorogoyen