I created new business cards, new banners and new leaflets for the fair and I was happy with the final result at the Buchmesse in Frankfurt. Many people expressed an interest and curiosity about the
Juan y Rosa
learning method: representatives of companies from all over the world, booksellers from Germany but also students. Learning Spanish is in!
The workshop I gave in English can be viewed here on YouTube. To see the corresponding Prezi you can click here or click through from the YouTube page. In the Prezi you will learn how the didactic model of the Juan y Rosa learning method challenges pupils to choose which of the many exercises they want to do to achieve the chapter's learning goals. This challenges and encourages each pupil to take responsibility for achieving their own learning goals.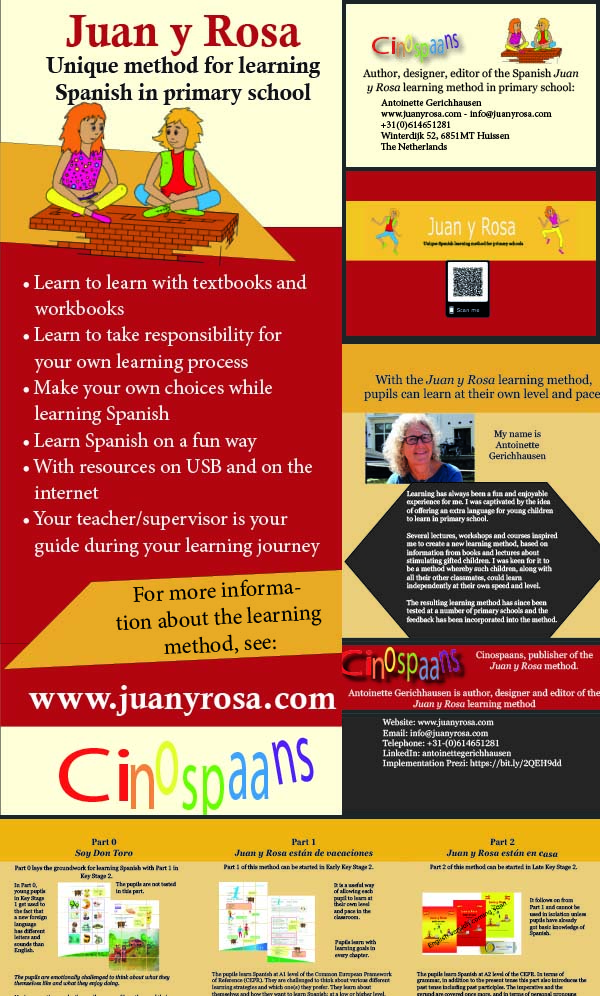 In Frankfurt I also met some booksellers who were very interested in the learning method. In particular, various German visitors asked me to make the learning method suitable for German-speaking pupils. There is serious interest in Germany in Part 0: Soy Don Toro at kindergarten level to expose very young children to the Spanish language in a playful way. So for the time being I have plenty of new projects to be getting on with.