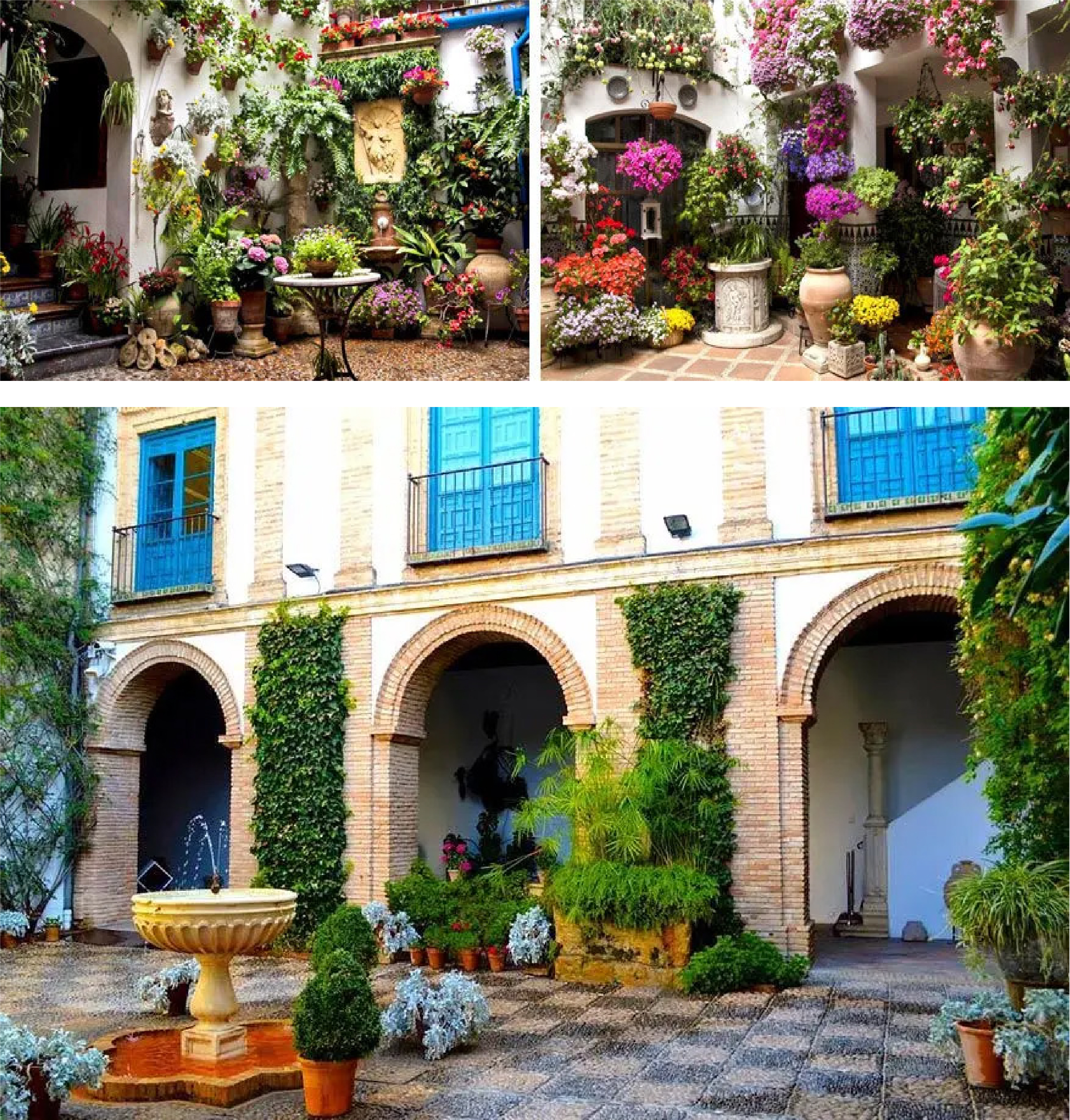 Córdoba, city of patios
Have I ever told you about Córdoba and the annual competition that is held there for the most beautifully decorated patio? La Fiesta de los Patios de Córdoba is the most important annual festive event in Córdoba. For 12 days in May, the residents of Córdoba open the gates to their private courtyard gardens to the public.
It's a unique opportunity to admire the gorgeous flowers and hanging plants, the hand-painted Arabic tiles and the beautiful fountains that are normally hidden away from view. Watch this YouTube video for an impression of the festival.
Sing, skip and jump into the summer with your pupils!
In Chapter 7 of Part 0 – Soy Don Toro, there is a Spanish skipping song which can be great fun in the school playground. This Prezi explains how the song goes and how to skip along to it: https://prezi.com/view/GlVWEu8LuHADJIhP7wTo/
How to play
You need a long skipping rope and a group of pupils who want to play. They all hold a tissue or handkerchief in their hand. As the rope sways from side to side without completing a full turn, the first child jumps in, drops their handkerchief on one side and then picks it up again without touching the rope as it sways. In the next verse, as the rope continues to sway back and forth, the child folds the handkerchief and puts it in their pocket. Finally, in the last verse, the child jumps out and the next one comes in.
Have fun in the playground! And feel free to send me a video of yourselves that I can post on the website.